FocalPoint Over-line Systems
FocalPoint systems are fitted over an existing production conveyor to continuously monitor 3D and color attributes of all products produced.
The FocalPoint™ system uses a high-speed, non-contact imaging method to continuously monitor a wide range of object information such as color, topping coverage, height, diameter, slope, symmetry, length and surface texture.
FocalPoint Over-Line Measurement Tool
The FocalPoint system may be positioned in various locations along the production line, such as after sheeting, proofing, depanning, or just before packaging.  At any of these locations, the FocalPoint can be configured to capture product attributes such as true color, height, diameter, symmetry, length, width, and volume.  The production data collected is available in real-time and is valuable to everyone in the facility, to increase yields and maximize gross margins.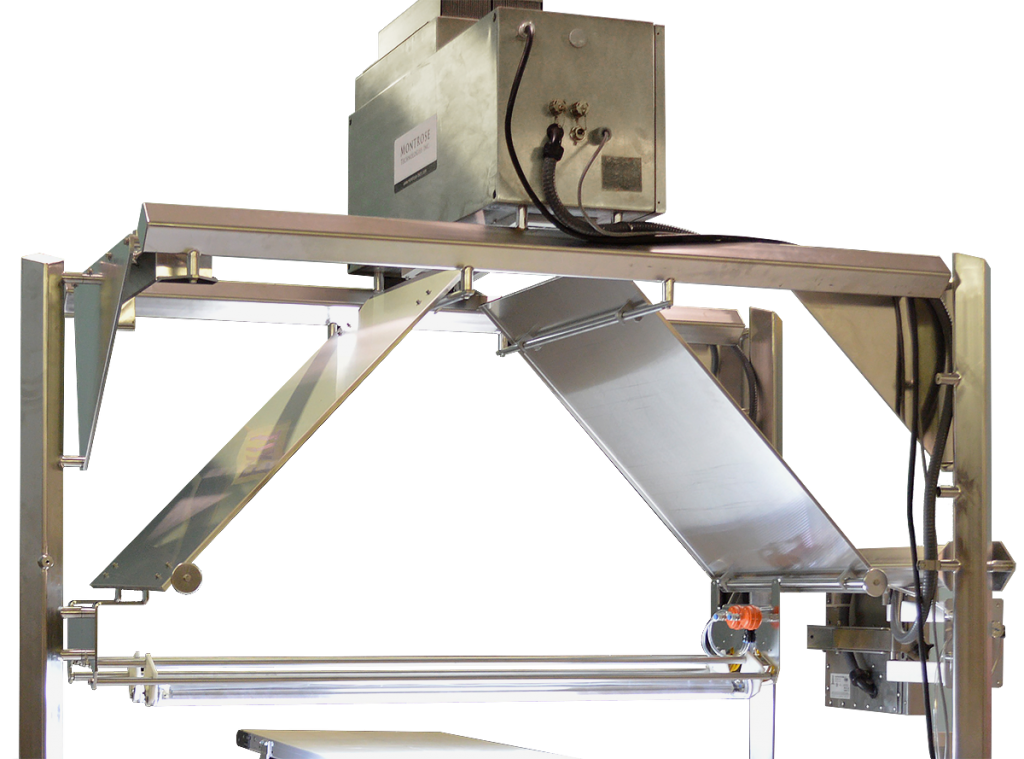 The FocalPoint can be tailored to suit the specific application and production line, with the configuration options of the number of cameras, camera field of view, type of mounting frame, mounting angle, and location/mounting of touchscreen(s).  Furthermore, there are alarm and reject output options to consider.
Simply put: this is an easily installed, versatile, low cost solution for continuous over-line inspection.
Is it time to add vision inspection to your food production line?